Next week, we are expecting a huge and very exciting delivery to The Oakwood Centre. It's shiny black paint announces that it's the 'Message Bus' – but what exactly is it?
What is The Message?
For over 10 years now, TVC Church has partnered with National charity 'The Message Trust' in many different projects (some long and some short), always with the aim of bringing the love of God to local people. In the past few months, you may have heard us talk about Eden, the Community Grocery, Advance Youth and the 'No More knives' tours – these are all creative outreach projects that the Message has facilitated with TVC Church.
The Message has many other creative outreach ideas and now another is coming to Teesside…
What is a Message Bus?
Bringing the love of God to young people and the wider community, the Message Buses are state-of-the art mobile youth centres, that work across the UK. The message currently have 5 message busses across the UK, that travel to local communities, providing a focus for outreach to teenagers.
When they step onboard, young people find a safe place to go, as well as somewhere packed full of stuff to do with their mates. They'll find things like games consoles, nail bars, climbing walls, 3D TV's and much more. But the buses are about more than just this. Every young person also gets to hear about how loved they are by Jesus and have a chance to explore this for themselves with our bus teams.
The Message Northeast Hub's vision is to share the gospel in a relevant way in hard-to-reach communities and to equip the church to do the same. The focus of the bus will be Teesside initially, but there are plans to take it into the North East, supporting churches across the region.
Everything done on the buses is in partnership with the local church. They park up and spend time in the community and see lives transformed. Working together means that the decisions young people make are for the long-term, they have somewhere where they can get plugged into discipleship and grow in their faith.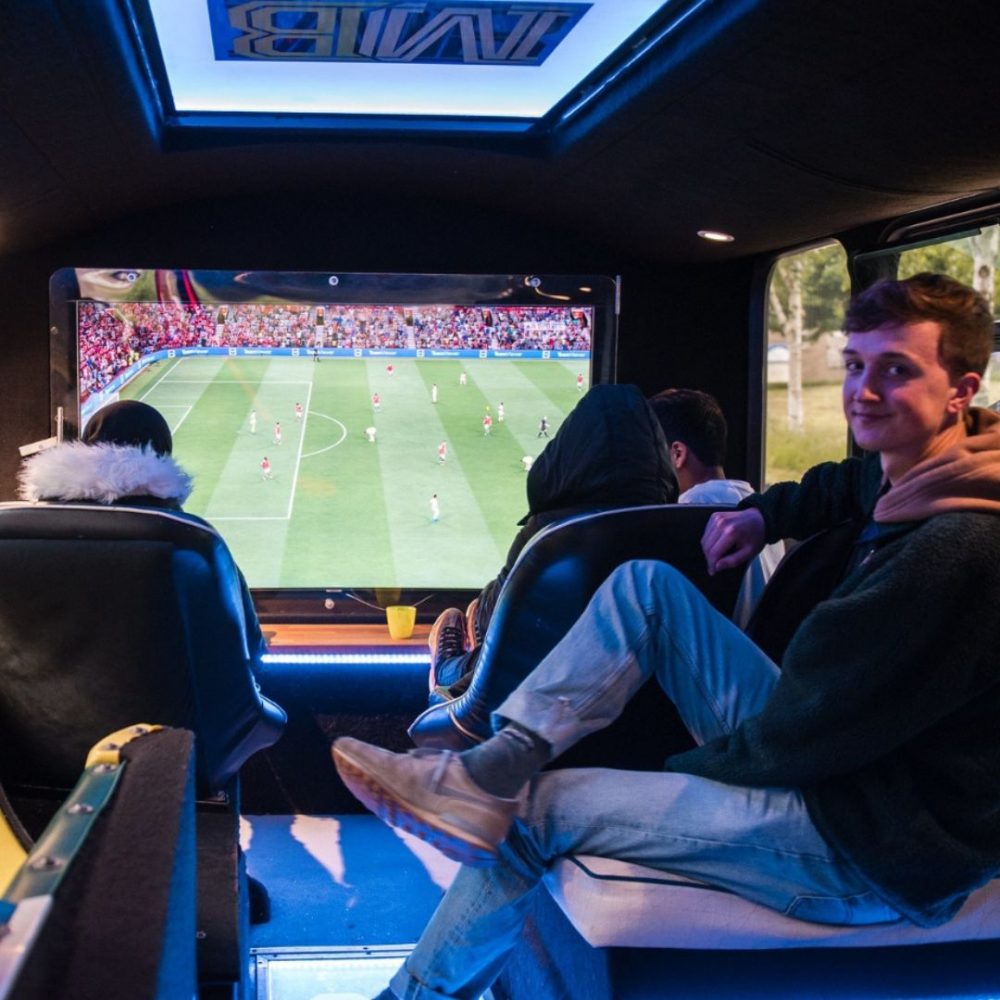 What does this mean for TVC Church?
God has blessed us with the fabulous resource that is The Oakwood Centre and its surrounding land. Not only do we host our own charity Three13 on site, but we also host other gospel centred charities Christians Against Poverty, Junction42 and The Message North East in offices at The Oakwood. As TVC Church, 'We reach out to others' and 'We are generous to others' – it is just who we are! So when the Message approached us, asking if we could also host the Message Bus, we were thrilled to play our part in releasing this exciting resource to the North East!
Now that we have a delivery date, the Message team are excitedly starting to draw up plans to get it out there doing what it does! We will of course be in talks with them about how we as a church can utilise this amazing resource.
So what next?
The bus will be delivered this week and the Message team are working with our facilities team to ensure it we are ready to receive it.
A bus evangelist has just been appointed by the message and we look forward to sharing more about this exciting role soon. You can start praying for them as they look to start their job and be trained in driving this fabulous bus!
You can also be praying for the Message North East team and the continuing impact of this awesome ministry in our region.
On Wednesday 7th June, The Message North East team will host a vision night at The Oakwood – Why not book yourself in to come and hear more about how God is using them across Teesside?