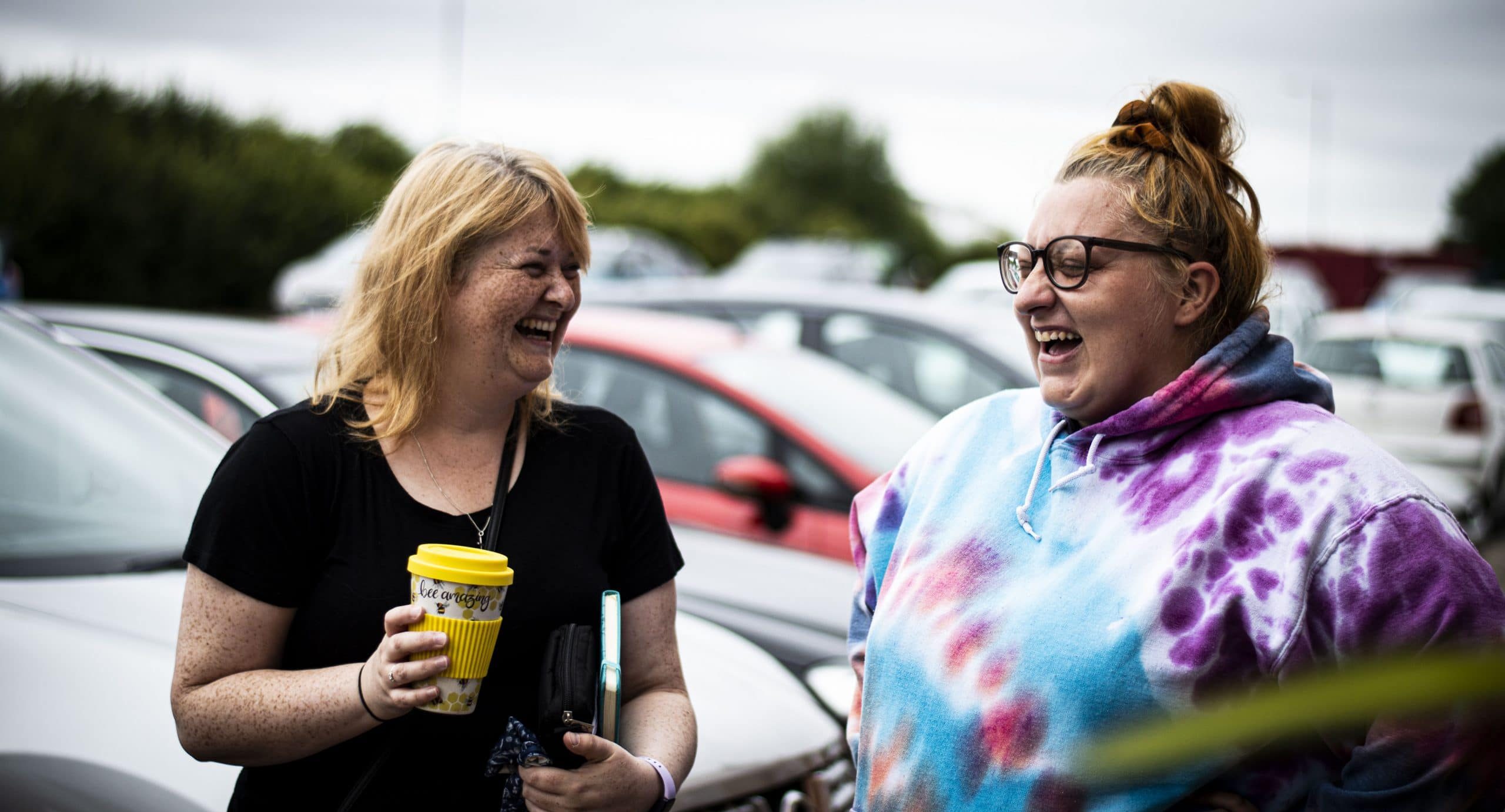 Plan Your Visit
Join us on Sundays, reserve your seat now
Reserve Your Seat
We are so excited to be able to welcome you back to TVC Church at the Oakwood Centre!
Please have a good read through the information found here so that you are fully prepared to enjoy being back at our services, while continuing to keep the rest of our congregation and volunteers safe.
While Covid-19 remains with us, we're being careful to accommodate a limited number of people in the building. We can therefore only welcome those who have a ticket on a Sunday morning.
It is very easy to book a ticket. Simply click on the link for the week that you wish to book and enter your details, then click 'proceed'. Information is held securely and will only be used to help us to admit the correct number on a Sunday morning, and for test and trace requirements. You will receive a confirmation email with your QR code attached, which you will need in order to be admitted to the building.
Note: If you are on a service team (eg in the worship band, tech team, stewarding, leading or preaching) a ticket will be reserved for you as part of our rota management.
Details
Arrival
Those attending will need to arrive between 10:10-10:20am in order to get everyone into their seats before 10:30am. Face masks must be worn at all times.
Everyone arriving will go through the following process
Check In
Everyone attending will need to have pre-booked though our booking system. You will receive a booking confirmation with all the necessary details. When you arrive, please give your names to the stewards who will check you off the list. This helps us to keep a check on room capacity.
Sanitize Your Hands
Hand sanitizer will be available in the foyer and throughout all accessible areas of the building.
Find A Seat
Stewards will help direct you to seats so that your group can sit together, socially distanced from others.
During the service
During the service, you need to remain seated or standing by your chair, unless you need to use the toilets. Services will be approximately 1 hour 15 minutes long.
We are thrilled that our children can also enjoy worshipping together on a Sunday. Our 'Illuminate' children's provision runs from age 2-5 (Fireflies) and Y1-Y6 (Spark). Please take the time to book the correct ticket for each child, so that we have plenty of space in our groups. Full information about these groups is available here.
Online
Our Sunday services will continue to be broadcast live on YouTube and Facebook, every Sunday at 10:30am
FAQs
Will I be safe attending the services?
We have taken time to develop best practice through the pandemic. Guidance from the Evangelical Alliance and other churches has helped, as well as the involvement of healthcare professionals. We have developed comprehensive procedures to ensure our services at The Oakwood Centre will be as safe as possible.
Can we sing?
Yes, we are now allowed to sing, and we're making up for lost time! Singing is a key part of our worship together when we gather. For now we ask that you wear a face mask because of the high risk of 'aerosol transmission'.
Can I choose where I sit?
You will be able to choose where you sit within the auditorium. Stewards will be be available to assist you in finding seats.