As TVC Church, God has called us to be a multi-generational family. We love that we are able to gather through the week and on a Sunday as a community of believers that spans the generations.
This week, we want to highlight how God is working in and through our young people. In any family, there are times of being together and inevitably, times when the young people just want to be together – and the family of God is no different. So, we have different opportunities for our teens to gather together…
Fridays
Friday nights continue to be a key time of the week for our 11-18's. The school week is done and it is time to catch up with friends and enjoy the weekend.
On the first Friday of each Month we host Relentless – a loud and lively worship gathering for our youth, where they have time and space to connect with God. Over the past few months, we have enjoying meeting a range of speakers from all sorts of different walks of life who have brought real and thought provoking talks. Our young people particularly love connecting with different people in this way and enjoy the 'ask the speaker' section where they get to interview each speaker about the things that they really want to know.
On the other Fridays in the month, we gather with a social and discipleship focus, both at The Shack and at The Oakwood. Though games, crafts, cooking and general having fun, our teens have the opportunity to build friendships with each other and to be supported and encouraged by our youth team. Last week, we had 2 girls turn up at the Oakwood who were brand new to youth. They loved the openness and fun that this safe space offers, but they also had the opportunity to be prayed with and to experience the Holy Spirit for themselves. They loved it and can't wait to come back!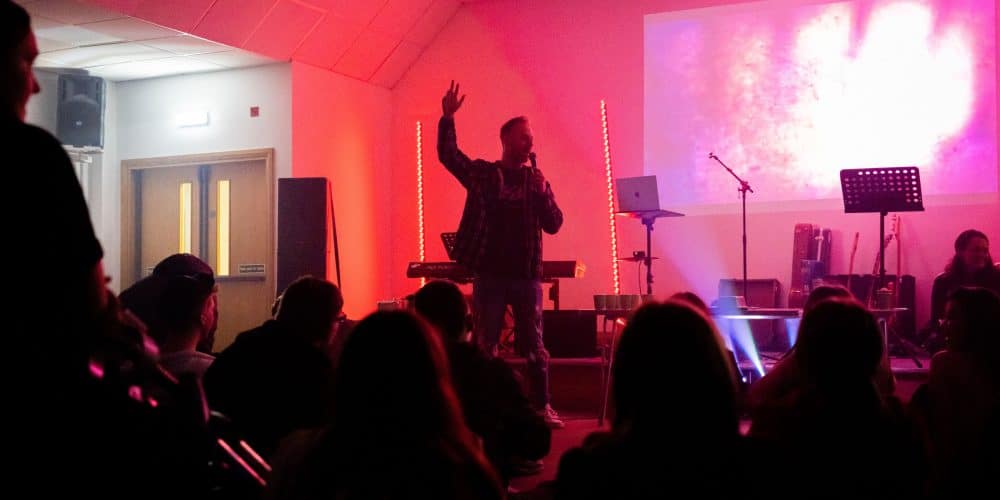 Sundays
Usually, those who are secondary school age join with the whole family for our Sunday services, but on the second and fourth Sundays of each month, they gather in the Acorn Suite for a time of exploring their faith together. We asked youth leader Beth to tell us what has been going on in our Youth Services.
"Recently we have seen a significant shift in openness and honestly within our gatherings. We have been following the 'Anointed Messengers' series during our youth services and this week we asked the young people where they are at with the Holy Spirit – picturing a river, we asked them are you fully submerged, knee deep, ankle deep, or are you on dry ground? This opened up a really deep and honest conversation about the real struggles that they face, living as Anointed Messengers in today's world and a desire across the group to actually be 'fully submerged' followers of Jesus. As this week has gone on, I have loved hearing from parents and young people of the discussions that have happened at home as families continue their discipleship together."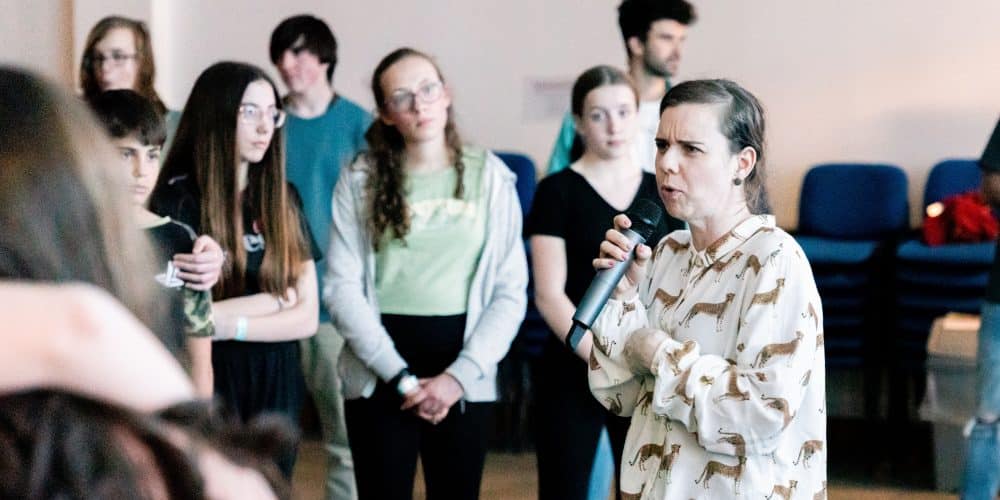 Part of the Family
We love that our young people see TVC Church as their family. We love to see them volunteering at Pizza Night at the Coffee Shop and leading group sessions at Friday football. We love seeing them step into roles on a Sunday and recently had even more sign up to be part of our tech team and Illuminate teams. Some of those who are musically gifted have recently started to step out in leading worship as part of the Relentless worship team and we just love having each one of them playing their part along with us.
We love hearing stories of how your youth are taking the gospel out to the places where they go. This week one of our lads shared that one of his friends had noticed that he doesn't swear. He was happy to share with them that he is a Christian and told them 'I know my words are powerful'. This is a boy who knows the word of God and is living it out!
On Easter Sunday, we are thrilled to be Baptising a number of our young people. This is a really special moment for anybody on their journey with Jesus and we are excited to celebrate Baptism with them!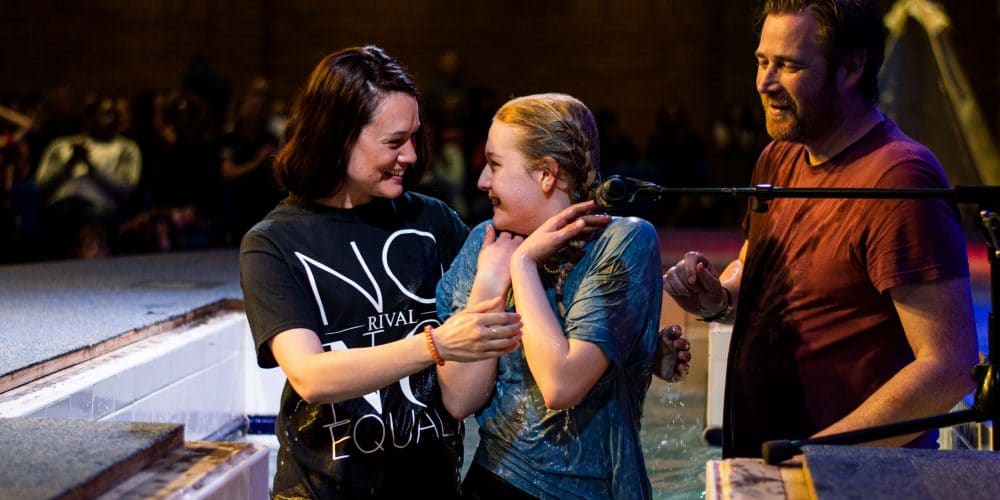 How can I support our youth?
It is such a privilege to be able to walk alongside our young people as they journey with God and we love hearing stories from our youth team of how they are impacted and drawn closer to God through being allowed to be part of the team. If you would like to get involved with our teenagers, click here for more info and to get in touch.
Please continue to pray for our youth as they continue to move forward in faith. Pray that they would have a deeper awareness of the Holy Spirit and that they would have increasing boldness in sharing their faith with those around them.