10 years ago, we were offered a building in Ragworth, Stockton. It was pretty run down and needed lots of work. A team of TVC Church volunteers began work to repair and rebuild this little building. looking back, we had no idea back then that this would be exactly what this little Shack would be used for – a place where anybody is welcome and where God partners with his people, to rebuild and restore.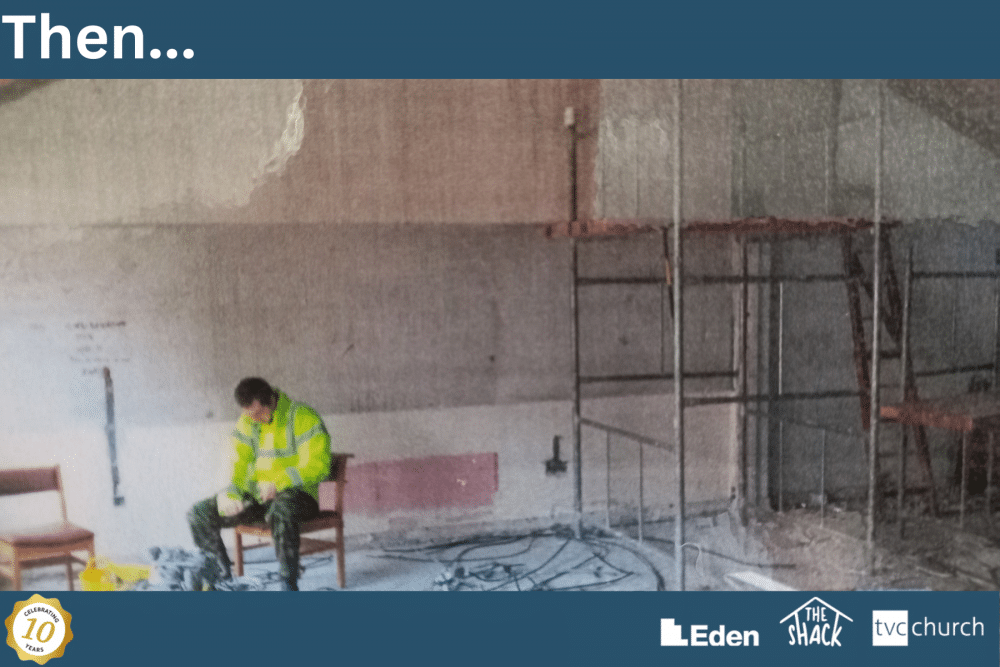 The Shack is now used all week long and is a valued part of their local community. Our team are there nearly every day of the week and ensure that it is a place where you can find friendship and support. It is a place where you can drop by for a cuppa, or get some help with your finances, where you can learn to cook or even just find some company over breakfast. The site is also home to our community grocery where everyone is welcome to come and do an affordable food shop.
It is easy to see why we will be taking some time during our TVC Church service, at The Oakwood Centre, on Sunday 25th June to celebrate this community, its team and the amazing God that they serve! Our service will be packed with stories of lives that have been transformed through this fantastic work – and we can't wait to celebrate and to look forward to what is to come in the future!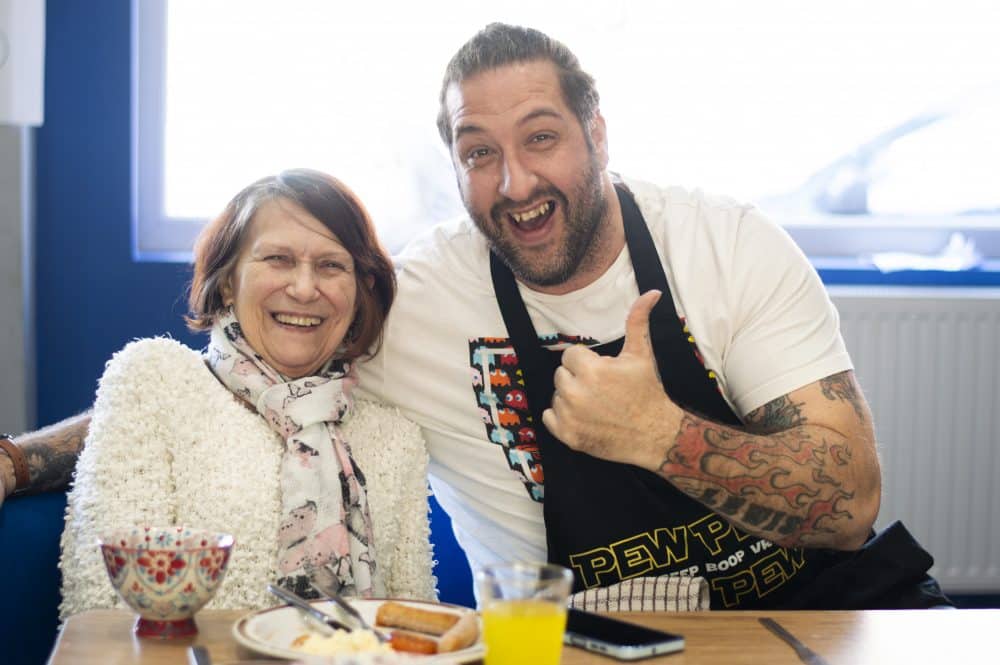 After the service – the celebrations continue and you are invited to join us for lunch at The Oakwood Centre! It is free and is catered – we just need to know how many are coming to celebrate…so drop your name by hitting the button here:
If you'd like to know more about The Shack and what goes on there through the week, click here!