At TVC Church, we are really blessed to be a multi-generational family. Not only are we now able to gather hundreds of adults each week, but over the past few weeks, we have been welcoming between of 80 to 100 children to our Sunday services!
Over the past 4 months, we have had the privilege of praying with 30 children as they have chosen to begin following Jesus for themselves, but we are only a small part of their discipleship journey and we are also thrilled when we hear of children who have prayed to become a follower of Jesus while at home with their family.
As a team, we are passionate about enabling children to become disciples of Jesus and supporting their parents in the discipleship the happens at home all week long. We only get an hour with these children each week, but we always plan to make the most of this time – sewing seeds of faith that allow each child to move forward in their journey with God. We also pray for the children, throughout the week as they navigate school, family life and friendships.
Fireflies – age 2-5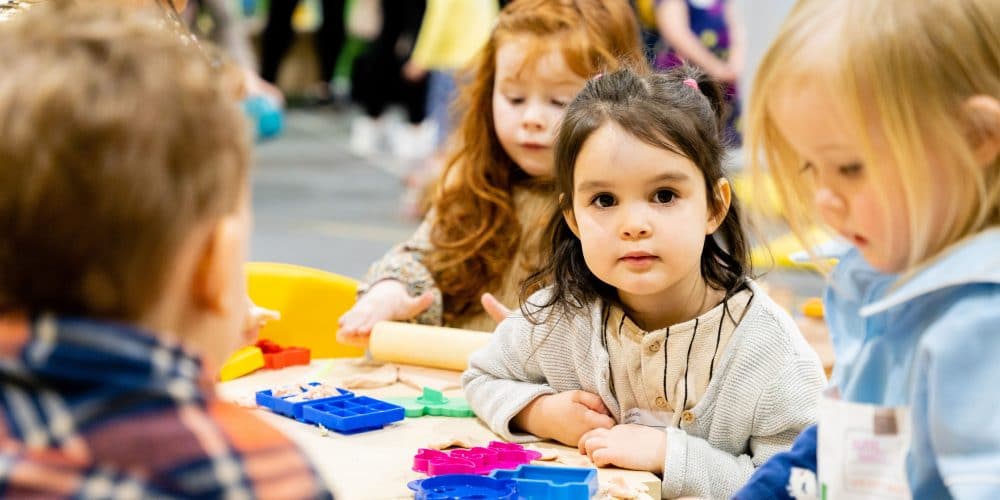 Over the past few weeks and months, we have been using the Toddler Bible Curriculum and have been learning all about Jesus. We have been reading the stories of Jesus together and have been learning about who he is and how we can follow in Jesus ways. We love to play together and enjoy seeing our friends! We are enjoying getting to know others in our church family and love to sing and dance to God with them.
Spark – primary school age
Since Christmas, we have been following a curriculum from Christian organisation 'Foundation stones' which has been looking at the Names of God. Each week, we have looked at an old testament name for God and linked it to a new testament story of God connecting with his people on earth. It has been amazing to be part of the journey as our children have been working on some quite deep theology while connecting with Jesus and having lots of fun too!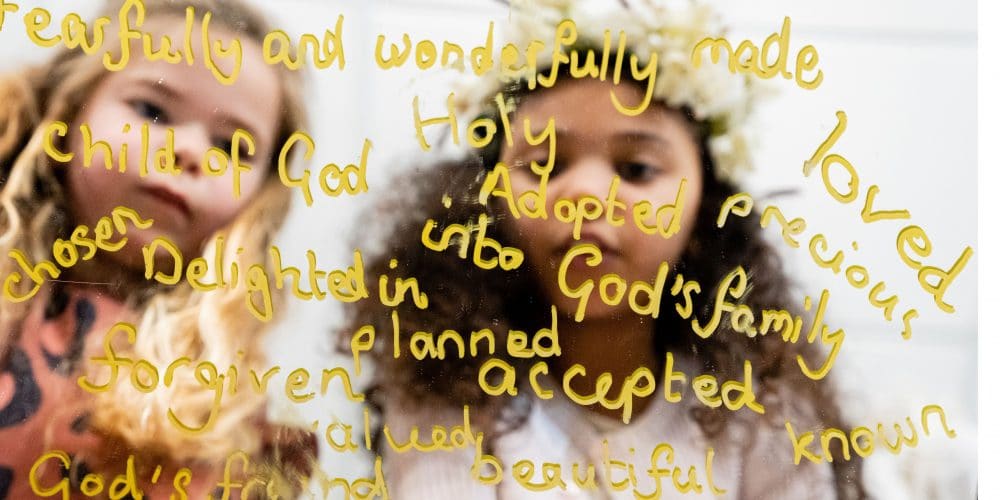 Changes
As Illuminate has grown so dramatically over the past few months, we have made quite a few adjustments to our groups so that we can safely welcome each child who arrives! Whether you have children in Illuminate or not, we want you to know about how things are organised so that you can support those who are known to us at TVC Church and those who are new to us!
Increase team – We are thrilled to have 61 people who play their part by taking a turn, one Sunday a Month in our Illuminate teams. However – believe it or not, this is not quite enough! We continue to expect God to keep adding to our number as we see more people saved each week and so we need to keep increasing our team so that we can safely welcome every child each week. Click here for more info on how you can play your part in Illuminate.
Child Check in Desk – We ask every parent of Illuminate age children to register their child before 10.30am each Sunday morning. This is so that we have an accurate register and so that we can ensure we have the correct number of adults to run each group. The check in desk is right next to the auditorium doors so do point people there if they somehow miss it!
New group – Now that we have more children and more team, it is time to create two separate groups in our primary age group. A list of the age for each group and where they meet can be found below…
Twinkle
Birth to age 2
Lounge (in Foyer)
Fireflies
Age 2 – 5
Back of Sports Hall
Spark
Younger
School Year Reception to Y3
Brook Suite
Spark Older
(new name TBC)
School Year 4 to 6
Function Room

If you need any help to find the way, please ask one of our stewards, or a team member who can be identified by their bright blue Illuminate T-shirts