As we continue to move forward out of restrictions, it is such a joy to be able to connect with friends and family once again.
At TVC Church, we are a multigenerational family. This means that we not only have different ages who gather together on a Sunday morning, but that we also provide opportunity for all ages to meet throughout the week so that we may encourage and support each other through friendship.
We have recently re-launched what was once our 'Oasis' group, after a re-think and a shake up and we now welcome our 'Flourish' community to join us at The Oakwood Coffee Shop each Wednesday afternoon, from 2pm until 3.30pm.
We caught up with Sylvia Mills to ask her how it is all going, she said:
"After 18 long months of not being able to meet up in person – we're so happy to be spending time together every Wednesday afternoon! We're enjoying chatting and having a laugh together, attempting Ray's infamously tricky quizzes and crosswords, whilst we enjoy a cup of tea or coffee with a delicious cake or pastry for the amazing price of just £2!"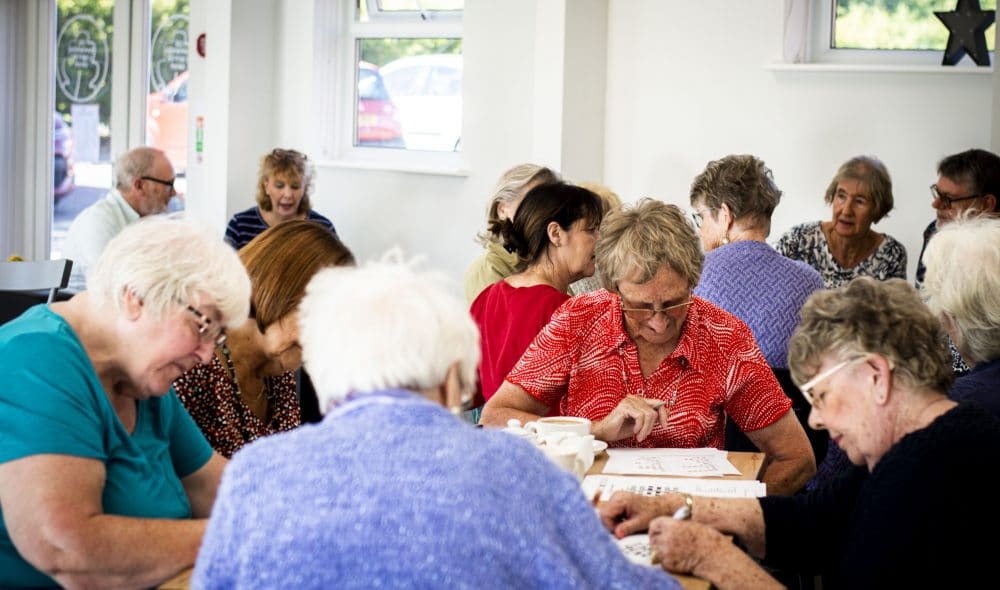 Flourish is so named, as at TVC Church, we desire to see everyone flourish in their relationship with God and their relationship with one another, no matter what their age. The pandemic has effected us all in different ways and so we wanted to create a space where we can gather, be encouraged and begin to 'flourish' once more.
Flourish is open to everyone – why not come along and join us? You'll get a warm welcome from our friendly team and make some new friends, as well as meeting up with people you already know.