December was just epic at TVC Church!
There is so much to share with you and to celebrate, so grab that last bit of Christmas cake, sit back and enjoy this review of our Christmas Celebrations.
The Christmas Trail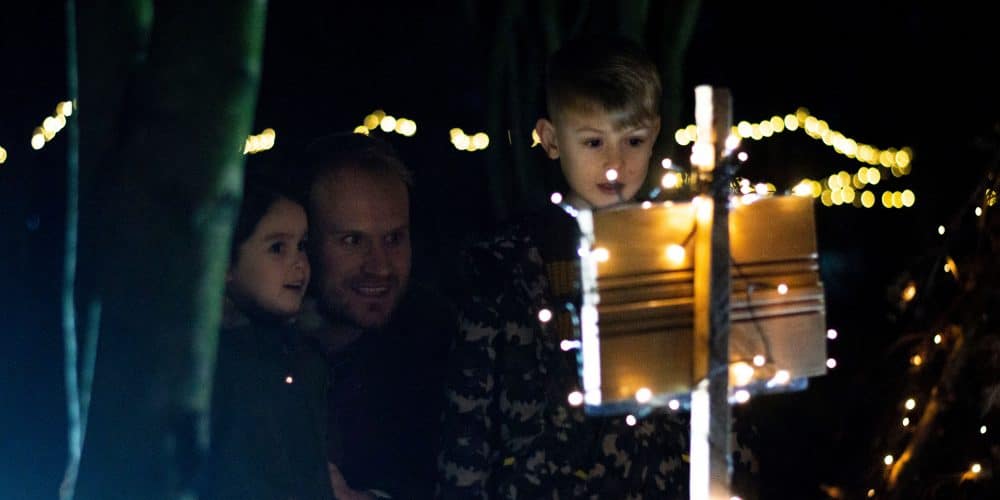 From its opening in late November and right throughout December, we welcomed over 500 people to our Christmas trail. Each of them received a warm welcome, no matter what the weather and along with marshmallows toasted around a fire, a cup of hot chocolate and a mince pie, each family enjoyed experiencing the nativity story together. We loved meeting each and every family and it was great to be able to send them home with a goody bag, which included a beautiful book which presented the good news of Jesus to them through the story of the first Christmas. Click here to see our Christmas Trail highlights video.
Journey to Bethlehem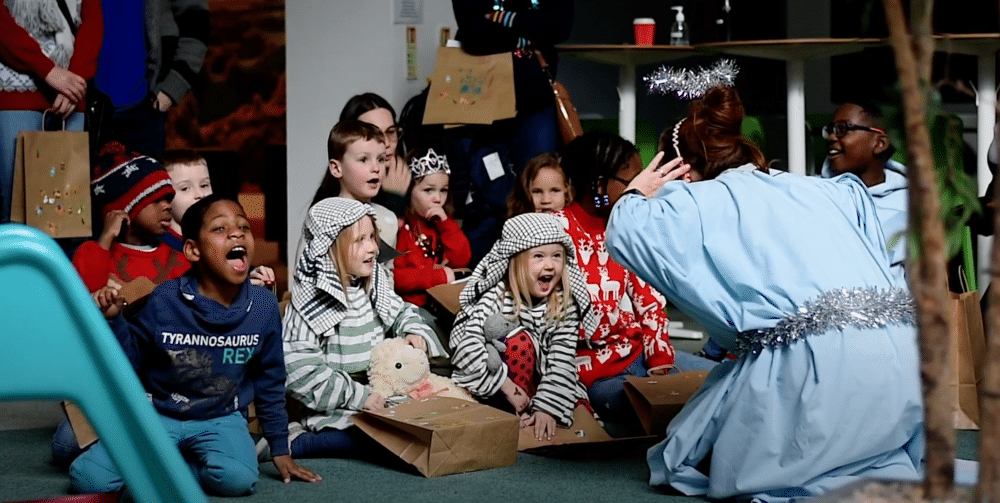 160 people enjoyed our 'Journey to Bethlehem' and had fun exploring the true meaning of Christmas in a fun and interactive way. From the census, to building your own stable, each and every family member had a wonderful time as they journeyed together. Click here to see our highlights video.
Christmas Services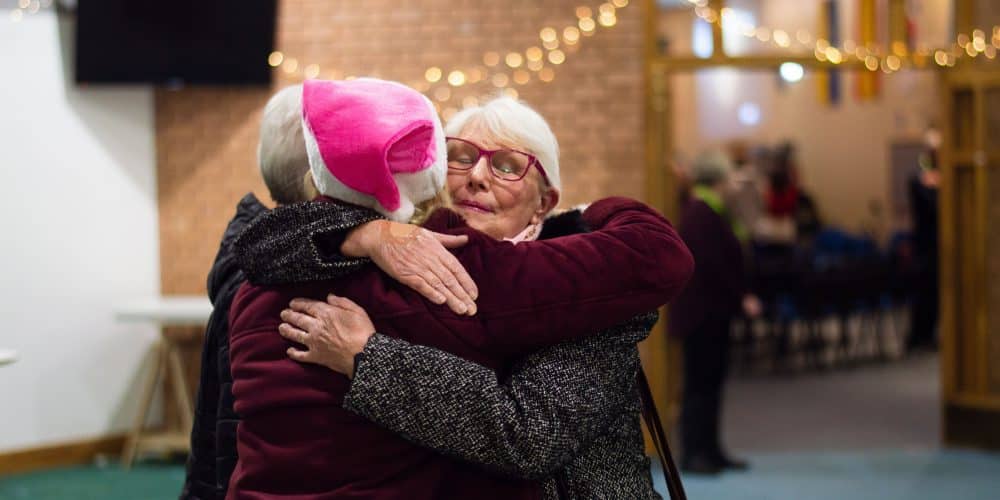 We welcomed almost 500 people to our Nativity Service and despite so much illness being around, were also thrilled to welcome 400 people to our Carol Service. It was so lovely to see so many of you there, as well as a large number of guests and to share the good news of Jesus with them.
Three13 Trees and Products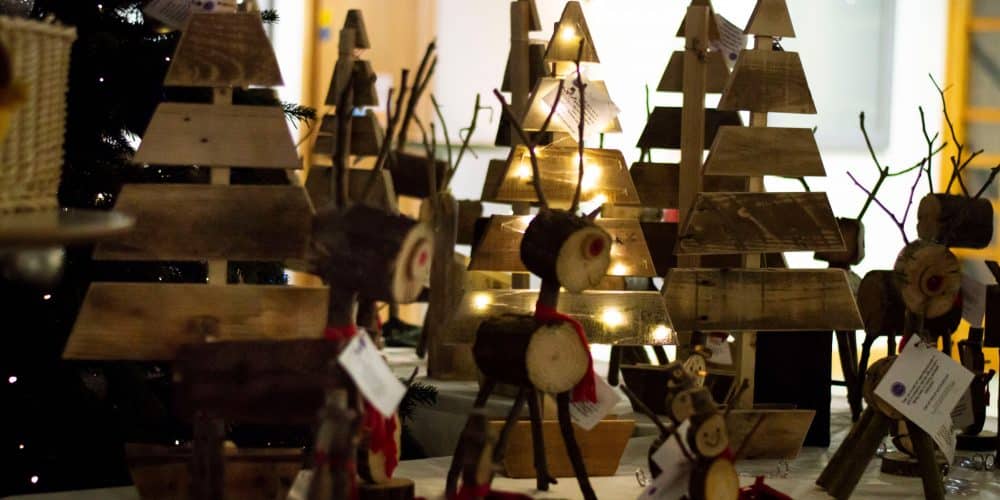 Many of you will have been enjoying a Three13 Christmas tree or one of the beautiful wooden decoration that had been created by our Three13 learners over the Christmas holiday. We want to say a huge thank you to everybody who shopped with us. Your purchases raised 2,500 profit, that will be invested directly back into the work of Three13 and will allow many many more people to find meaningful employment throughout 2023!
Ukraine Christmas Appeal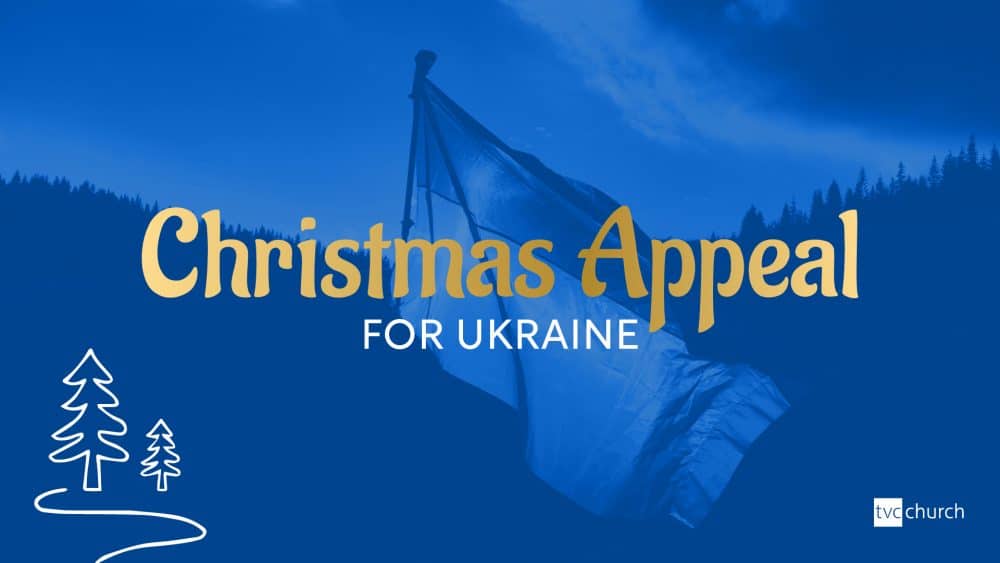 During our Christmas services we gave the opportunity to donate to the fund that continues to support those that we know in Ukraine and their direct communities. We are thrilled to let you know that in the past 3 weeks, we have received over 3,000 into the fund! This money will be sent to our contact in Ukraine and will be used to provide for the basic needs of those living there and to those who are fleeing the fighting in their region. In the past few months, items purchased through the fund have included candles, medicines and warm clothes. We want to thank everybody who has contributed over the Christmas season.