On Friday 10th February 2023, we will welcome back the team from national charity The Message for the next stop on their 'No More Knives' tour.
So what is it all about?
Our partner charity, The Message Trust, work all over the world to bring the good news of Jesus to everybody. They work in creative ways to love the least, the last and the lost. Over the past year, they have commissioned their outreach band OTC to head into secondary schools, combining music with powerful stories and teaching, lessons and assemblies that equip young people with the skills and knowledge they need to say no to knives and gang culture and start to discover their full value and identity.
"Knife crime and the devastating impact it has on lives is never far from the headlines. Something must change, so the No More Knives tour is heading into high schools to show young people there is another way."

The Message
Back in October, OTC and the No More Knives tour came to Teesside! Through the week, they visited 4 schools in Teesside and spoke to 4,000 pupils. They invited each one to a gig on the Friday night, where they performed with their good friend DJ Genesis.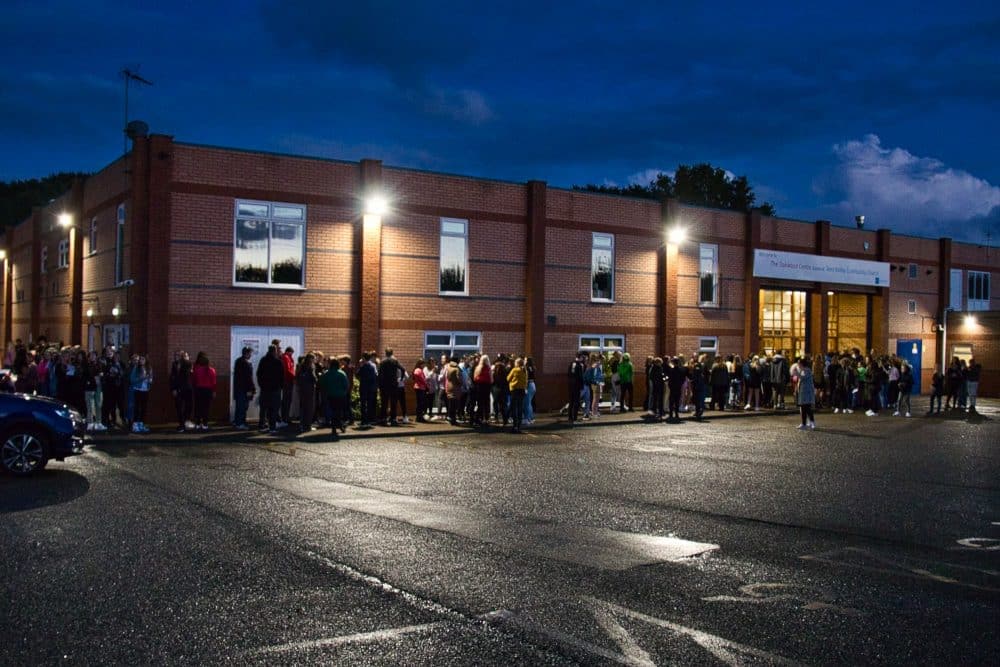 When Friday night rolled around, the Message Trust North East Team, plus their team, many of whom are part of TVC Church, opened the doors to receive the 813 teens, plus some parents, school teachers and local youth groups. They enjoyed the positive vibes and wholesome live entertainment of OTC and also heard the good news of Jesus.
So what will happen this week?
This week, OTC and DJ Genesis are back – this time visiting a different 4 schools across Middlesbrough. They will be taking lessons and assemblies and will be once again be inviting all the pupils that they meet to next Fridays gig, which will be held at The Oakwood Centre.
Can anybody come?
The gig is open to anybody who is secondary school age. In order to improve the way that the event is facilitated, tickets do need to be booked this time and there is a very small booking fee of just £2 for each ticket. If you'd like to book, you can do so here. We'd love to see this place packed out!
Or for further info about the No More Knives tour, click here.