Easter is a really important and special time for us as Christians. Over 2,000 years ago when Jesus came to earth, he came to bring hope and it's that hope that we celebrate at Easter. If you'd like to find out more about the hope that we have, click here.
So what is going on this Easter?
The Easter Trail
We were thrilled to welcome over 500 people to our Christmas trail this year – a free trail that was open to everybody, where families could explore the Christmas story together.
Well we are thrilled to announce that as the trees begin to bloom, our Trail that sits within the woods at the Oakwood site, is being transformed ready for Easter!
Again, this trail will be aimed at primary aged children, but is really open to anybody who fancies taking a stroll around it. There will be bunting, there will be eggs, but mostly there will be an opportunity to interact with the story of Easter and the hope that is found in Jesus.
The trail will be open from 10am until 2pm each day for the first week of the school holidays – Monday 3rd April to Friday 7th April (Good Friday). There is no need to book – we would just love to see you! The trail is free and there is a free goodie bag for each child who attends.
We hope to see you there!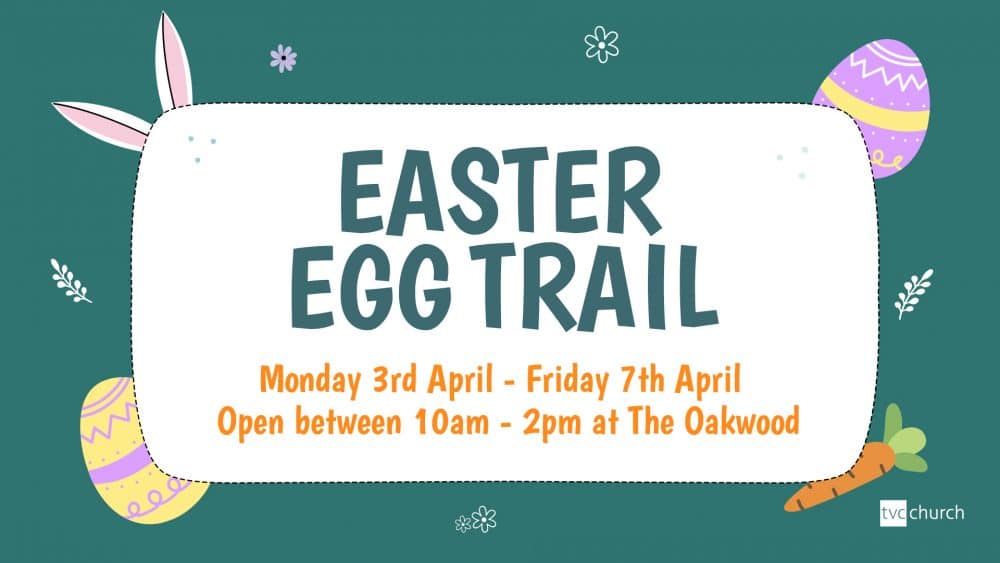 Good Friday Service
Join us for a time of peace and reflection as we remember the greatest sacrifice that was ever given. Our Good Friday Service will take place in the Function Room at The Oakwood from 6.30pm – 7.30pm. Everybody is welcome.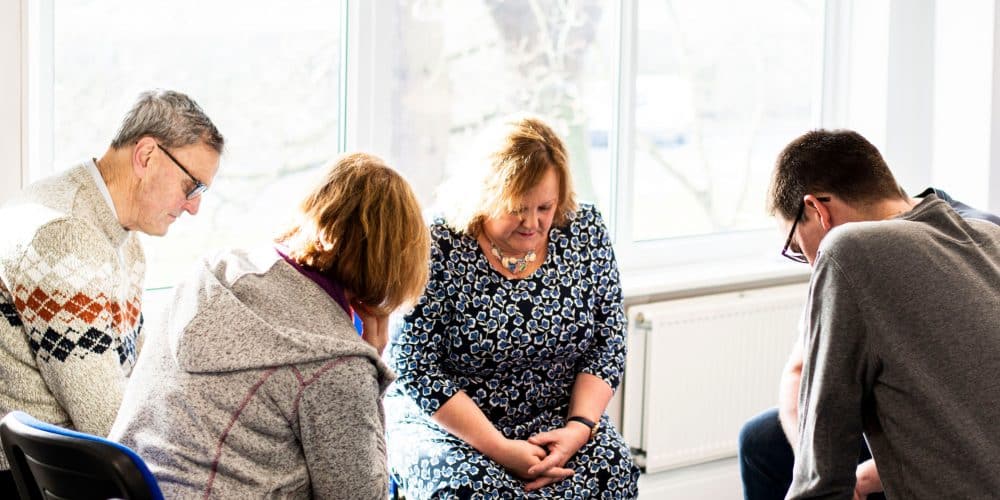 Easter Sunday Service
Join us for a morning of celebration!
This Easter Sunday, we will hear stories of lives that have been transformed by Jesus as we celebrate adult Baptism. This is a really special moment for any Christian. If you'd like to see what a Baptism looks like, you can see that here. We will also sing and pray together, led by our live band. There is provision for children aged 0-11 in our Illuminate groups and Youth will also be gathering on this Sunday (all those in school years 7-13 are very welcome to join in!) After the service, we invite you to join us for a cuppa, which is served free of charge in our foyer.
If this is your first visit, or you are new to us, our Welcome team will be on hand to answer any questions and give you a welcome pack – please stop by the welcome hub and say hi.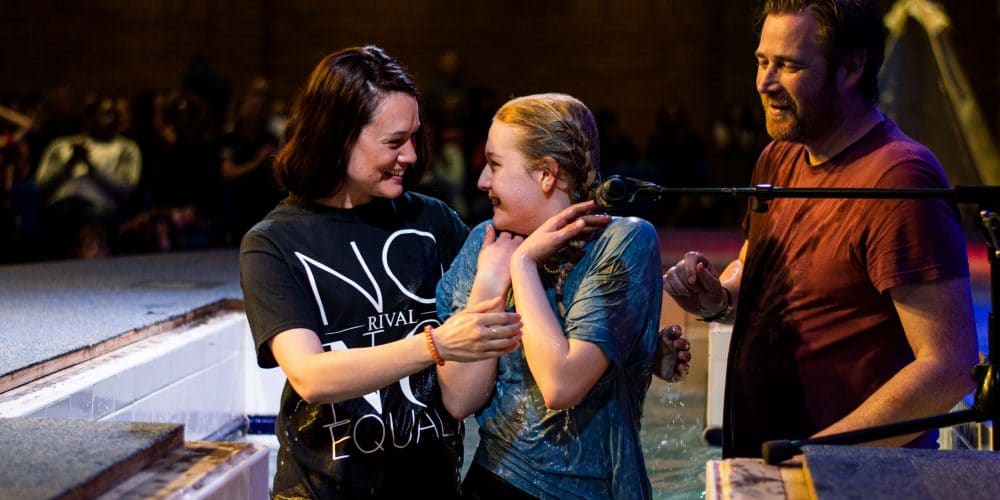 Is the Coffee Shop Open?
Yes! Our Coffee Shop will be open throughout the school Easter holidays – with just a few tweaks to our opening hours…
Monday 3rd April to Friday 7th April – The Coffee Shop will be open every day from 10am until 2.30pm. This is half an hour longer than usual, to allow for those who are using the trail to visit the Coffee Shop, if they wish. The Coffee Shop is open Good Friday, but only until 2.30pm – there will be no pizza night since it is a bank holiday.
The Coffee Shop will be Closed Easter Monday
It will open again on Tuesday 11th April with its usual opening hours of 10am – 2pm, through to the Friday and pizza night will be on that night from 4pm – 7pm Friday 14th April.