Good Company
Good Company is our monthly group which offers a safe space and welcome community for those who are living with dementia and those who care for them. It can be tough finding places to go that are understanding of the challenges of dementia, so Carolyn Bond has been working to draw together a team who are on hand once a month, to welcome and cherish all who are effected by this illness. The team and our Coffee Shop staff have undergone training with the Stockton Dementia Friendly team and this week were awarded their 'Friendly Community' award.
We want to say a huge well done and thank you to the team for all they do to reach out and share God's love in this community.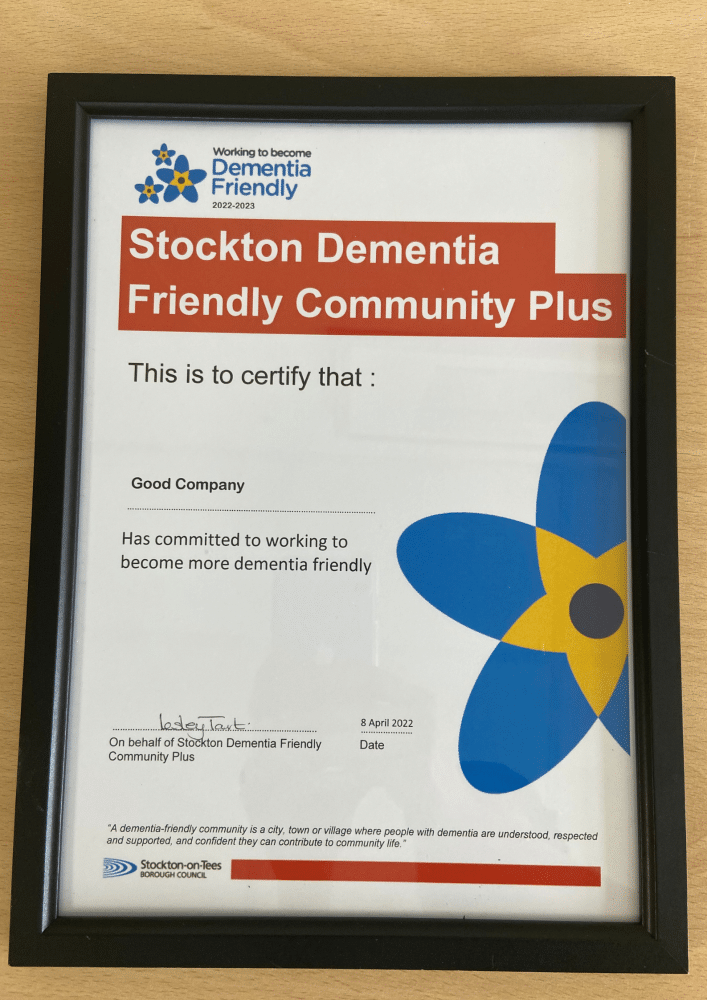 Community Grocery (The Shack)
For the past year, we have been running a Community Grocery in partnership with The Message on site at 'The Shack' – our TVC Church hub in Ragworth, Stockton. The Grocery serves over 1500 customers and is there to help everybody have access to food.
The team who are playing their part at the Grocery have recently been awarded for outstanding contribution to the Borough of Stockton on Tees. They were nominated for the Mayor's Civic award and came runner up (out of over 100 nominations).
We love what the team are doing at The Shack and at The Grocery, in reaching out to the community, not just with food, but in friendship, prayer and faith.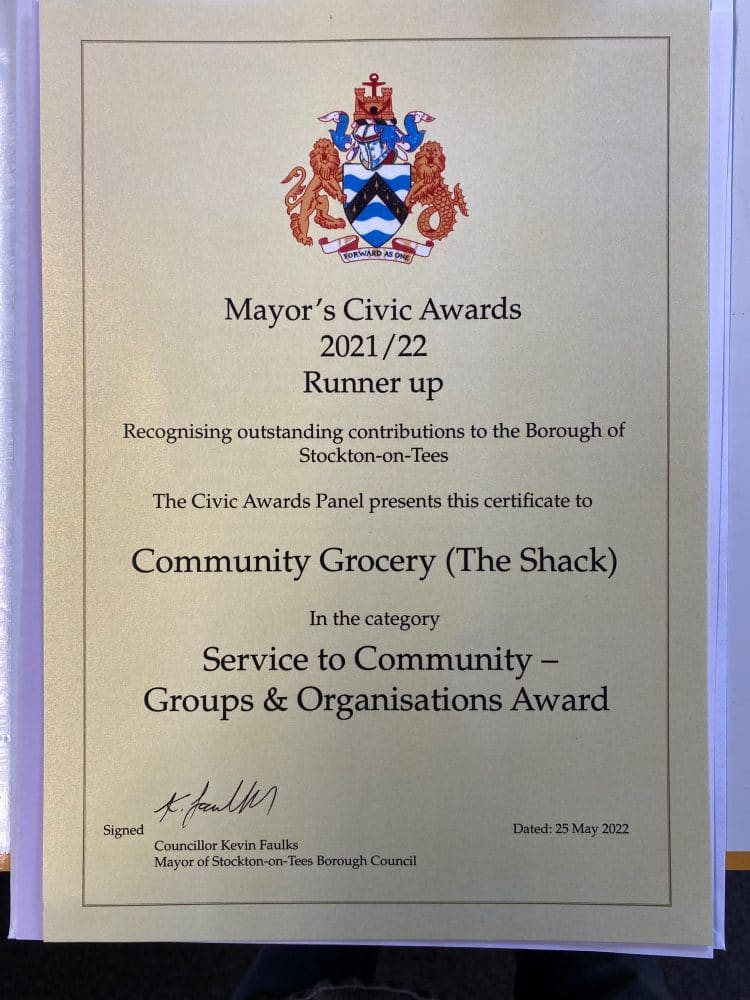 An Invitation to Play Your Part!
Both of these award winning teams are really in need of volunteers who will come alongside those that they are connecting with. You don't need any special skill other than a heart to love, support and connect.
To find out more or to get in touch about playing your part in the Good Company, Community Grocery or The Shack teams, click here.