At TVC Church, we are a family that loves and cares for each other and that reaches out to the community around us.
We have a number of different ministries that are designed to help and support you in your faith journey.  We also have a dedicated pastoral team who work together to love and support us, especially during times of difficulty.
Hearing God Together
One of the amazing things about being part of God's family is that there is always somebody to walk beside you and stand with you in prayer.
As we move forward together, in this new season, those that God has gifted with prophecy in the Church, feel God would like us to give opportunity to stand with you in prayer; to seek prophetic blessing over your life.
Click here for more information and to sign up.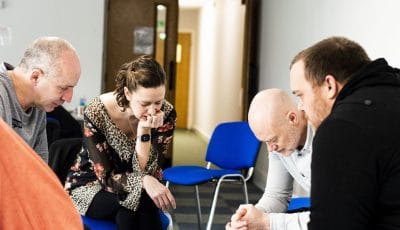 Sozo
The Sozo ministry originates from Bethel Church, California and takes it's name from a greek word, meaning 'wholeness'.  Sozo is a unique prayer ministry in which things that hinder your personal relationship with God can be resolved.
Sozo is simple, spirit-led and equips us with tools to tackle life's issues.  Personal solo sessions last about one and a half hours and are delivered by trained members of our Sozo team. Sozo is a great way to grow as a disciple of Jesus.
For more information and to request a Sozo appointment, click here.